Townsville Region Accommodation Search
For Cheap, Luxury or Discount Hotels around Townsville Region
Welcome to our guide to the best accommodation options in and around the town of Townsville in Queensland, Australia. Whether you're looking for a luxurious resort, a comfortable hotel room, or a tranquil retreat, we have options to suit all preferences and budgets.
1. The Ville Resort-Casino: Located in the heart of Townsville, The Ville Resort-Casino is a popular destination for travelers seeking luxury and comfort. The resort features 194 rooms and suites, multiple restaurants and bars, a swimming pool, and a casino.
2. Oaks Gateway Suites: This modern hotel offers studio, one-bedroom, and two-bedroom apartments that feature fully-equipped kitchens, laundry facilities, and private balconies with stunning views of the Ross River and city skyline. The hotel also has a swimming pool, gym, and on-site dining options.
3. Rambutan Townsville: This colorful boutique hostel in the heart of Townsville is perfect for budget-conscious travelers. The hostel offers a range of accommodation options, including dormitory rooms, private rooms, and apartments. The property also features a rooftop bar, a swimming pool, and a spa.
4. Peppers Blue on Blue: This luxury resort on Magnetic Island offers 76 stylish guest rooms and suites with stunning views of the marina and surrounding mountains. The resort features multiple swimming pools, a day spa, an on-site restaurant, and a range of water sports activities.
5. Orpheus Island Lodge: Just a short helicopter ride from Townsville, this secluded island retreat offers a luxurious and exclusive experience for guests. The lodge features 14 private rooms and suites, all with ocean views, as well as a swimming pool, spa, and gourmet restaurant.
6. JCU Halls of Residence: For budget-friendly accommodation options, JCU Halls of Residence provides safe, comfortable, and affordable housing for students and visitors to the university. Rooms feature basic furnishings and communal facilities, including kitchens, lounges, and laundry rooms.
No matter what your accommodation needs may be, the Townsville region in Queensland, Australia has something to offer every traveler. Book your stay today and experience the beauty and hospitality of this stunning destination.
This is the worlds leading discount accommodation cross search engine

save up to 80%


This is the same set of services most travel agents use, Free to bookmark and share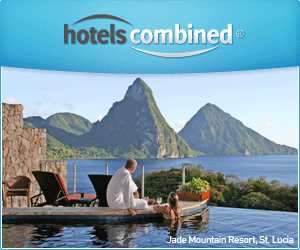 This is the site for Townsville Region Queensland . Are you searching in the right Australian Region?
MOVE PORTAL